About ClimatePartner
Your partner for climate action
Since our beginning in Munich in 2006, we have held fast to our vision of a world where climate action is embedded into corporate activity.
We believe that the path to sustainability should be straightforward for businesses—and just as easy for consumers to navigate.
How we work
We help our customers calculate and reduce carbon emissions and finance climate projects.
As a leading solutions provider for climate action, we combine individual consulting with a cloud-based software that is unique to the market.
When you partner with us, our ClimatePartner certified label guarantees transparency and credibility: consumers can use a tracking ID number to trace reduction measures, the chosen climate project, the amount of CO2 compensated and more information such as the Sustainable Development Goals of the project. See an example of an ID tracking page of a product and a company.
Our projects
We offer climate projects which comply to recognized standards, such as the Gold Standard or the Verified Carbon Standard. These projects operate in different regions with various technologies and are geared towards the 17 Sustainable Development Goals (SDGs) of the United Nations—their additional social benefits are particularly important to us.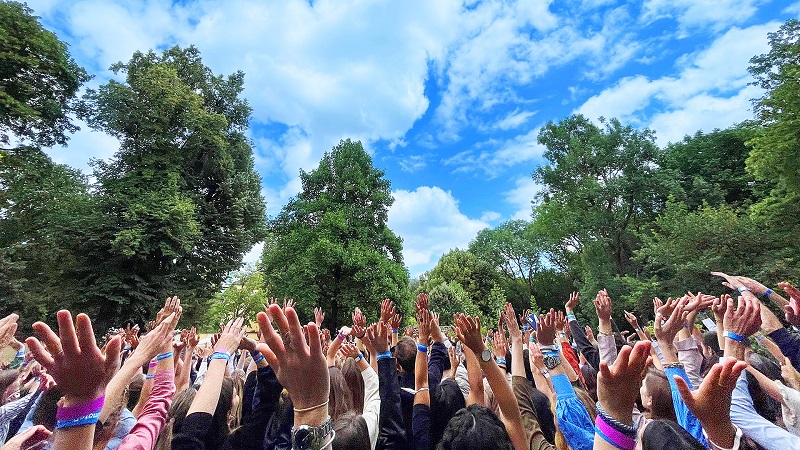 Our story
From a small apartment in Munich, to a roster of over 5,000 clients and more than 500 employees across offices in Berlin, Barcelona, Boston, Essen, Frankfurt, London, Milan, Munich (HQ), Paris, Stockholm, The Hague, Vienna and Zurich—find out how our founders built a company with a global impact.
Taking climate action to heart
Here are some of the ways we operate sustainably:
Setting targets
Based on our own corporate carbon footprint, our consulting team is always working on reduction options. We have put in place measures that can be implemented quickly—such as our travel policy—while taking our longer-term strategies, step by step.
Smart infrastructure
It goes without saying that we use green electricity in all of our company buildings. For our headquarters in Munich, we have gone one step further and operate in a "smart house". The building was certified platinum by the DGNB (German Sustainable Building Council) in 2014 and is internationally recognized as a benchmark for sustainable building.
Sustainability is also important to us when it comes to commuting to the office: all of our locations are easily accessible by public transport, so our employees do not need a car to get to work. In Germany, it is particularly easy to switch to using a bicycle: since mid-2021, all employees have been able to use JobRad, bicycle leasing through the company. In Munich, we also provide our employees with an electric scooter from Govecs.
Sustainable everyday office life
Our travel guidelines set the framework for business trips—and we avoid travel as much as possible. Even before the pandemic, we mainly looked after our customers over video meetings and only took necessary business trips. For these, we primarily use public transport and only where there is no other way, the car or plane.
---
Keep up to date with climate action

Climate action news and insights
Expert updates on regulations and what they mean for your company
Exclusive invitations to training and events

 

Sign up for newsletter now