Green Ticketing
Carbon neutral participation in events and activities
Green Ticketing – Climate protection at events
Every event generates carbon emissions, for example through local energy consumption or the travel and accommodation of the participants. The organiser can significantly reduce these emissions if he takes environmental aspects into account during the planning stage: the biggest sources of emissions are travel and catering. Anyone who makes sure that the location is easily accessible by public transport has already done a lot. Regional food and alternatives to meat dishes are also an important approach to reducing emissions. Green electricity and the efficient use of energy can also reduce emissions from the outset.
Simple and transparent: Our offer for organisers
These unavoidable emissions from each event can be offset by participants by supporting internationally recognised carbon offset projects. We have developed a calculation especially for event and ticket agencies that can be directly integrated into the booking systems. It takes into account the arrival and departure of a participant, the type and duration of the event and, if applicable, the overnight stay. The calculation of the carbon emissions is automatically shown and is carried out without additional effort for event participants: it is based on the information to be provided anyway when booking.
The participant then decides whether to book a carbon neutral ticket. He can offset his share of emissions via the system and support a certified carbon offset project.
The process is made transparent by a specific ID number that the customer receives for his booking. All information on carbon offsetting is available via an online certificate. Upon request, each participant can download his or her individual certificate of carbon neutral event participation.
How can you include climate protection in your programme? Contact us - we will be happy to advise you!

 
Success stories of our customers

With TICKETINO, organisers have the chance to contribute towards climate protection.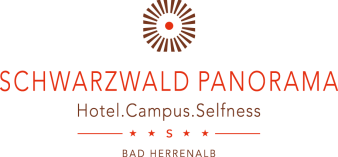 The hotel hosts events of all kinds and the corresponding overnight accommodation carbon neutrally. Individual guests also have the option of offsetting the emissions generated by their stay.
Compensation through our carbon offset projects
You decide which projects you want to offer your customers for carbon offsetting. We have more than 400 high quality, certified offset projects available in our portfolio and can also quickly procure many other projects worldwide through our partners.
Take a look at our portfolio - or contact us directly, we will suggest suitable projects for you!