Fair and climate neutral
Breitsamer IMKERGOLD Honey
Breitsamer IMKERGOLD Honey
Breitsamer Fairtrade honey meets the same quality criteria as the Bavarian honeymaker's domestic honey line. Their flavors change based on the type and origin of the honey, which shows it is natural. In addition to the authentic flavor, what makes Fairtrade honey so special is the support for sustainable beekeeping in Latin America.
Years ago, Breitsamer decided to completely transition the successful IMKERGOLD line of honey to Fairtrade quality. That means this honey from small beekeeping farms in South and Central America is produced in accordance with Fairtrade standards. The beekeepers receive stable minimum prices as well as bonuses for community projects, long-term supply and purchase contracts, and pre-financing options. In recognition of its engagement, Breitsamer received the Fairtrade Award in the producer category in 2016.
When it comes to sustainability, Breitsamer even goes one step further: IMKERGOLD is now fully climate neutral, too. Breitsamer offsets the carbon emissions generated by the honey – primarily caused by transport and packaging in this case – using Fairtrade Carbon Credits. That means the carbon offset project supporting clean cookstoves in Raichur, India, is now certified with the Fairtrade Climate Standard in addition to the Gold Standard.
In addition to IMKERGOLD honey, the domestically produced Bioland honey is now also climate neutral. For this offset, Breitsamer supports a combination of two forest protection projects: the Harz mountain forest project in Germany and a rainforest protection project in Papua New Guinea.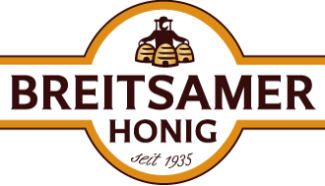 "Honey is a unique natural product. As a family company, we deeply value sustainability and fair handling of our suppliers as well as the environment."
Robert Breitsamer, Managing Director, Breitsamer + Ulrich GmbH & Co KG
Success stories of our customers