Success model for sustainability with SCHWARZWALD PANORAMA
Climate neutral accommodation and events
Climate neutral accommodation and events – SCHWARZWALD PANORAMA
Respect for people, for their natural habitat, and conservation of resources - that is the mantra at SCHWARZWALD PANORAMA in Bad Herrenalb.
The hotel hosts events of all kinds and the corresponding overnight accommodation climate neutrally. Individual guests also have the option of offsetting the emissions generated by their stay. The hotel currently complements its engagement by also offsetting all emissions from restaurant operation through investment in the forest conservation project in April Salumei, Papua New Guinea.
SCHWARZWALD PANORAMA does more than just have a carbon footprint calculated every year and offer climate neutral accommodation and events. It also undertakes numerous measures on an ongoing basis: For example, it places a focus on certified organic and fair trade products - with premium organic quality and slow food, it is 100 percent close to nature. In the interest of a sustainable supply chain, all suppliers - from the linen supplier to the print shop - are selected based on whether they themselves have anchored sustainability and climate neutrality in their company.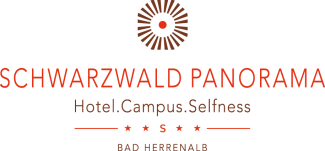 "For us, sustainability is a principle and a self-commitment. Our climate neutral business and the various measures in environmental protection enable our guests to become involved in climate protection."
Stephan Bode, Proprietor, SCHWARZWALD PANORAMA
Success stories of our customers