DasEis. How do we make the perfect ice cream – in terms of quality, taste and sustainability?
DasEis – Climate neutral ice cream
Even way back when they shared a kitchen, the four boys made ice-cream that was very much appreciated by their friends. "Why is it impossible to buy such good ice-cream?" was a frequently asked question. Much later, they had the idea of changing the ice-cream market. DasEis. is uncompromising: organic, Fairtrade®, made from high-quality and largely regional ingredients. There are vegan and gluten-free varieties, all without industrially processed raw materials and soy-free – to make it just as sustainable as it is high-quality. That's DasEis. And it's climate neutral, too.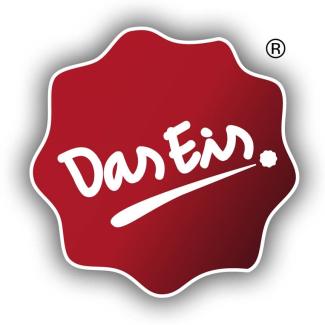 "Critical consumers always find their answer with us: taste, quality, sustainability. That's why we also want to work in a climate-neutral way. In order to be sustainable right down to the last detail."
Florian Mayr, Co-Founder, DasEis.
Success stories of our customers