Jordi: Climate neutral printing in an established printing press and online shop
Jordi Medienhaus – climate neutral printing
The Jordi family has run their printing works in Belp near Bern for around 120 years. Today, it is the great-great-grandson of the founding couple who heads the business. The family is convinced that it has a commitment to protecting the environment and regards the aspect of sustainability as a recipe for success. Since 2008, customers can, therefore, order their printed materials from Jordi in a climate neutral way. The calculation of the CO2 emissions and the offset costs are done using the Printplus calculation software. 
Customers can also order climate-neutral print products from the Printzessin.ch online shop. Once a year, the customers choose the Carbon Offset Project with which all emissions are to be offset. Last year, this was our hydropower project at Virunga National Park in the Democratic Republic of Congo.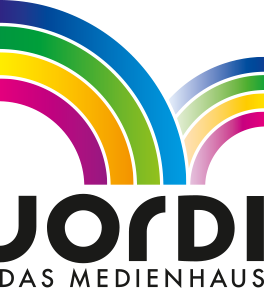 "ClimatePartner has integrated the CO2 calculation into our existing industry software Printplus. We can process climate neutral orders without extra effort, just like all the rest. Cut, folded and climate neutral – that's all it is. This pragmatism has won us over."
Gabriel Jordi, Managing Director, Jordi AG
Success stories of our customers