Sympatex and bleed
Equipped for the outdoors – with weather and climate protection
 
Sympatex and bleed functional wear
A true novelty in sustainable functional clothing: The "guaranteed green" membrane from Sympatex – 100 percent recyclable, PTFE-free, PFC-free, and climate neutral. Sympatex copolymers generate CO2 levels during production that are 50 times lower than a conventional PTFE polymer. And Sympathex has even been offsetting that since early 2017: The membrane's complete annual production has been rendered fully climate neutral.
We provided Sympatex with support in calculating the carbon footprints for the company, for the Sympatex membrane, and for all laminates. Sympatex fully offsets the emissions from the membrane, supporting our forest conservation project in Kenya's Kasigau Wildlife Corridor. Moreover, Sympatex customers can decide whether they would like to procure not only the membrane, but also the entire laminate climate neutrally. To that end, we developed an eco calculator for Sympatex. It shows all of the greenhouse gas emissions along the supply chain. Customers can offset those emissions and receive a climate neutral laminate. 
Like bleed. It is the first outdoor brand to produce a functional jacket that is completely climate neutral – with climate neutral Sympatex laminate. Moreover, bleed offsets all emissions from additional materials, production, transport, and packaging. The manufacturer from Upper Franconia's Helmbrecht region maintains emissions as low as possible by exclusively using recycled or biodegradable textiles. They use energy from renewable sources, and water is used as sparingly as possible. The Sympatex Active jacket won't remain bleed's only climate neutral article of clothing. There are further models being planned for upcoming collections.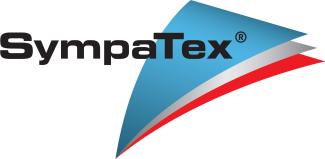 "When it comes to questions of sustainability and ecology, we must not underestimate the consumer. The signs of a shift in awareness can be seen everywhere throughout society. Over the course of around 18 months, sustainability has gone from being a nice-to-have to become an existential necessity - at the rate change is coming, there is no more room for hesitation in light of the development cycles in textiles."
Dr. Rüdiger Fox, CEO, Sympatex Technologies
Success stories of our customers