Meet our Carbon Offset & Green Energy Services team
Reimagine improving lives.
We believe that every carbon offset project improves lives. At ClimatePartner, our Carbon Offset & Green Energy Services (COGES) team connects with and develops carbon offset projects across the world to establish long-term partnerships and enable our clients to achieve maximum impact with their financial contribution towards carbon offset projects. We develop carbon offset projects focussing on sustainable development to help our customers offset unabated emissions while improving lives in developing countries.
Our COGES team brings together worldwide experts in various fields from the international carbon market. This includes carbon offset sourcing, risk management professionals, carbon offset communication experts, a market intelligence unit, and our own carbon offset project development team.
With more than 400 certified carbon offset projects, we enable our clients to select a project that fits their preferences in order to offset their unabated emissions, and we support them to reach their GHG reduction targets with our green energy services. In addition, we offer material on carbon offset projects for maximum transparency and regional commitment for climate action, thus contributing locally and globally to sustainable development.
---
Meet Leonie and get insights into our COGES team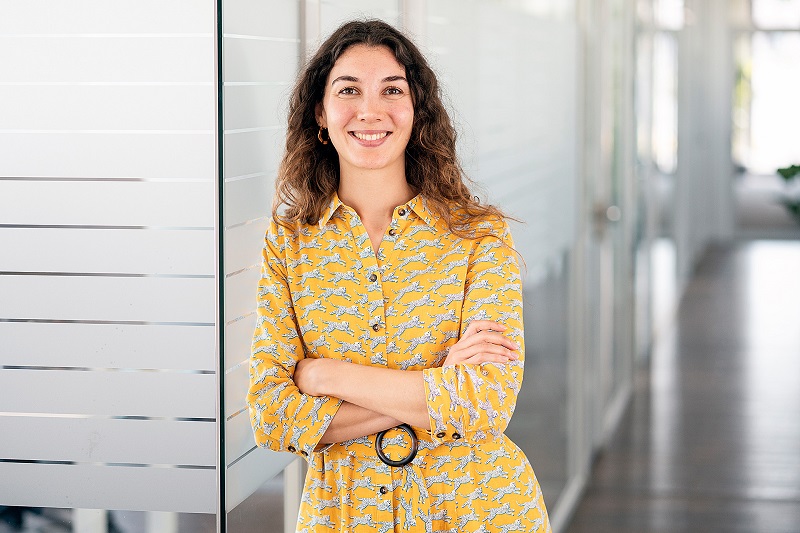 Leonie (she/her)
Carbon Offset Portfolio Management
Munich, Germany
Please describe your department and your role in it.
At Carbon Offset & Green Energy Services we focus on solutions for our clients regarding investing in clean energy and in carbon impact projects located in developing countries that avoid, reduce, and remove emissions now and foster sustainable development where it is most needed. As team lead Carbon Offset Portfolio Management, my role is to manage and develop the project portfolio, to match client preferences with high impact projects to compensate emissions and price for sustainable growth. Additionally, we provide insights and trainings on the project portfolio internally and join client calls to share impact stories and shed light on the voluntary carbon market, it's standards and criteria.
What do you enjoy most in your role/your department?
What I enjoy most about my job is when I am invited to join conversations with clients, answering questions about projects and the voluntary carbon market. For example, the lifecycle of a carbon offset project, how risk is assessed in nature-based solutions or how clean drinking water projects reduce carbon emissions and positively impact a family's health. I want every client to be excited about their investment in carbon offset projects.
How would you describe the culture at ClimatePartner?  
The culture I am experiencing at ClimatePartner is warm and supportive. Everyone brings great motivation to work and wants to move topics forward. There are so many ideas for innovation. It's a pleasure to be part of a team this ambitious and passionate about climate action!
---
Interested? We are excited to meet you.
You could imagine yourself joining this team and enjoying our ClimatePartner culture? Then have a look at our open job positions and find out how you can get in touch with us.