A fulfilling journey.
We believe that taking climate action is the greatest platform for change – and that together, we can improve lives. With ClimatePartner, your work will help businesses achieve their most ambitious climate action plans and harness their successes to leave our planet a little better than we found it. Are you ready to build a rewarding career and a better future for all?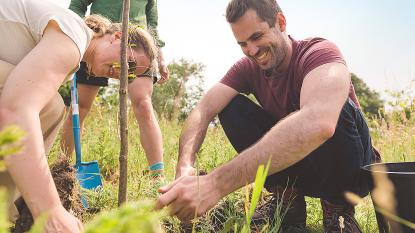 Purpose
Our team consists of an exciting mix of people with different backgrounds and life experiences. What unites us all is the desire to have a positive impact on our world. We are passionate about our vision – working together to take effective climate action and improve lives.
Culture
Our lively, international employee culture is infused by fun and characterised by open, honest communication, allowing for a wide range of perspectives. Regular social events help foster our sense of purpose, collaboration, and understanding of each colleague as an individual.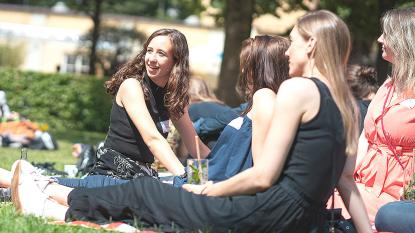 Flexibility
We recognise that flexibility is important to achieving a healthy work-life balance or work-life blend. Our hybrid work models, and family-friendly policies help you do this.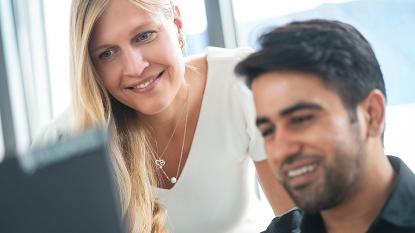 PEOPLE DEVELOPMENT
Our comprehensive onboarding programme ensures that you are integrated thoroughly into our team, while we support your continuous learning and growth to allow you to thrive.
Special touch - our perks.
Dive into our world. Get to know our story.
We are a lively, driven, and international team that is very passionate about our work in taking climate action. Our team culture is based on trust, infused by fun, characterised by openness, and allowing for a wide range of perspectives. Every department makes an important contribution to our mission: improving lives.
Find out more below, and get direct and personal insights from a variety of team members about their roles and the culture at ClimatePartner.
Discovering our future together. Our recruiting process in four steps.
The first step towards your new job is sending us your application! Your Talent Acquisition contact will reach out to you to start the process. During the interview process you will meet different colleagues and learn everything you want to know about ClimatePartner. This ensures a good fit on both sides.
Take the leap and join the team.
You want to have an impact with your work, and be part of a fun and like-minded community? Join the team and take climate action with us.