Meet our Corporate IT team
Unify Systems. Unite People. Enable Climate Action.
We believe technology impacts our planet. At ClimatePartner, our Corporate IT team provides cloud-based solutions that help our colleagues across the globe enable climate action for our customers. Join our team and cultivate the dynamic career of your dreams.
---
Meet Tobias and find out more about our Corporate IT team.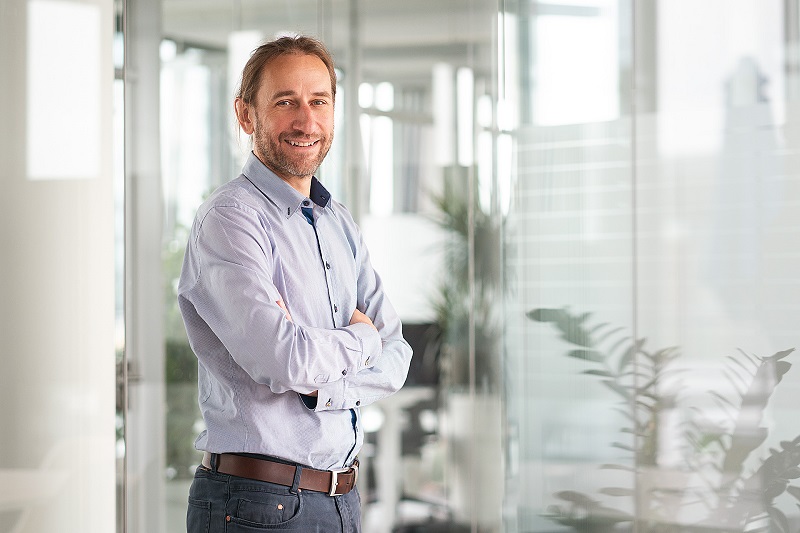 Tobias (he/him)
Corporate IT
Munich, Germany
Please describe your department and your role in it.
Corporate IT is responsible for the global internal IT infrastructure and helps our employees to perform their tasks with the latest technologies. As Team Lead Corporate IT, it is important to me to support our business by making IT services easier for the daily work.
What do you enjoy most in your role/your department?
We work with the most modern products and consistently continue this path; there is not a single server left in our IT environment! At the same time, it is an attractive and beautiful task to continue to move into the future with the team, especially in the areas of automation, security and specialisation in cloud technologies that will be the focus in the coming years.
How would you describe the culture at ClimatePartner?  
The modern corporate structures allow a high degree of freedom in decision making and personal responsibility. This makes it possible to work very flexibly and, above all, to adapt quickly to new requirements. The large proportion of young and motivated colleagues reminds me personally of the software industry in the 90s.
---
Interested? We are excited to meet you
You could imagine yourself joining this team and enjoying our ClimatePartner culture? Then have a look at our open job positions and find out how you can get in touch with us.