Meet our Digital Solutions team
Engineer Climate Action
Every solution we create impacts lives. At ClimatePartner, our Digital Solutions team designs and builds solutions that accelerate climate action. It's not about maintaining, but instead about innovating to create new technologies for a better future. Our Digital Solutions team creates innovative user-centered products which support our customers across their whole climate action journey. We work in cross-functional and autonomous teams that co-create software solutions and take ownership from idea to impact. We are idealists concerning our purpose, pragmatists with regards to getting stuff done and colleagues when it comes to reaching common goals or having an afterwork drink. Join our team and improve lives!
---
Meet Beth and find out more about our Product Team in Digital Solutions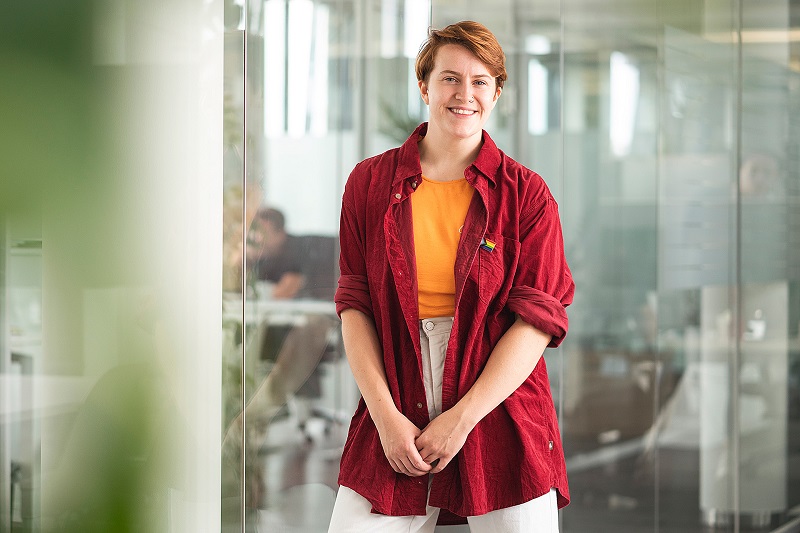 Beth (they/them)
Digital Solutions
Berlin, Germany
Please describe your department and your role in it.
I work in our Digital Solutions department in the Product Team. Our team develops digital products to support companies to take climate action. I work closely with our UX Design Team and our Engineering team to create the products that solve problems our customers face in trying to take climate action. More specifically, I'm focused on the topics of supplier engagement, supply networks and reduction of emissions. My role is all about really understanding the challenges and things that are blocking our customers from achieving their climate goals and building solutions to overcome those.
What do you enjoy most in your role/your department?
My job would not be possible without cross-team collaboration and co-creation. I enjoy working with people from all departments across the business, as well as with our customers, and believe that diversity in experience and thought helps us develop more valuable solutions.
How would you describe the culture at ClimatePartner?  
The thing I love the most about ClimatePartner is the culture. Since Day one here, I've felt welcomed, accepted and supported. It's refreshing to work at a company that prioritizes action over words, whether it's with regards to our strategy, to building a diverse organization, creating an inclusive working environment, or when it comes to climate action. It's inspiring to be part of an organization actually doing things to bring about change.
---
Meet Florian and get insights about his work as a software engineer at ClimatePartner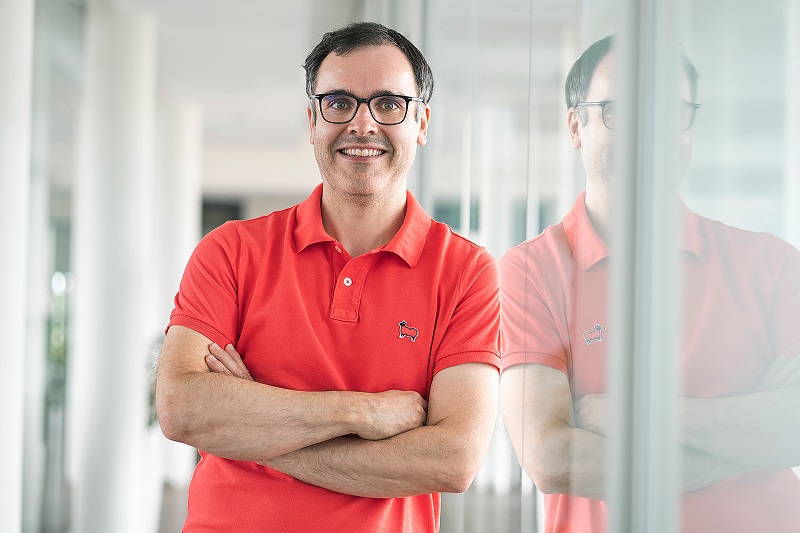 Florian (he/him)
Digital Solutions
Munich, Germany
Please describe your department and your role in it.
I'm working as a Software Engineer in the Digital Solutions department. My team called CARE maintains and evolves one of the core tools of ClimatePartner – the footprint calculator. As part of my team, I work on the whole stack of our software product. This includes not only frontend and backend, but also all other requirements a software product has (monitoring, infrastructure, deployment, agile…). Having been in the industry for several years, my job is also to provide guidance to the team and enabling engineers to grow. On a department scale, I encourage knowledge sharing and actively participate in shaping the future architecture of our system.
What do you enjoy most in your role/your department?
The most important thing for me is the possibility to shape the future of the company. We have full support to work in an agile fashion and build a software platform that is based on modern industry standards. There are great ideas on how to bring the product to the next level.
How would you describe the culture at ClimatePartner?  
The culture at ClimatePartner is awesome. Everybody is striving to improve people's lives by being as constructive and cooperative as possible. I have never worked in a company that was so open and respectful. Diversity is very important to ClimatePartnerians, which makes us a great team where people really care for each other.
---
Meet Hanadi and learn more about our Engineering team in Digital Solutions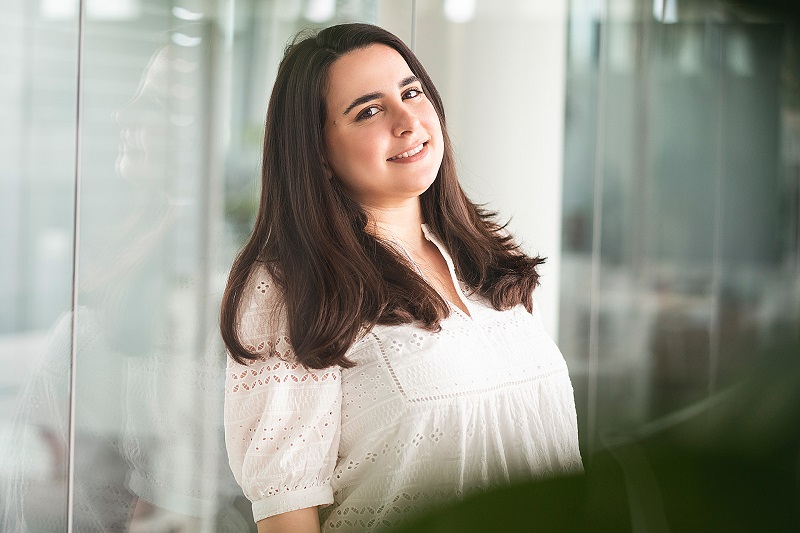 Hanadi (she/her)
Digital Solutions
Munich, Germany
Please describe your department and your role in it.
As a full stack software engineer in the Digital Solutions department, I am part of building an all-encompassing climate action platform that helps our clients with every step in improving their environmental impact. The climate action journey starts with collecting all required data for calculating their CO2 footprint, which is then analyzed to figure out how to reduce their emissions and offset.  My team is responsible for developing the tool used by customers of various industries to calculate their CO2 footprint for their organization and the products they make.  Our aim is to provide a service that is reliable, easy to use, and suitable for all types of businesses so we can assist a wide range of clients to fulfil their responsibility in protecting our environment. 
What do you enjoy most in your role/your department?
I enjoy how our department has software engineers, product owners, and designers, each coming from diverse backgrounds and experiences, as this diversity of perspectives creates a rich work environment. I appreciate the knowledge sharing across teams and how we act as a support network for each other. In addition, we support each other on the fun side as well with our casual evening meetings, hackathons and coding dojos.
How would you describe the culture at ClimatePartner?  
For me, having fun, being purpose driven, and respecting diversity are the best aspects of CP culture. We are multinational and multicultural people who share the same goal of improving lives and doing our share in helping our planet. It is not only about building a career and doing the job, but it is also about enjoying what we are doing in an environment where everyone is valued, accepted and appreciated.
---
Interested? We are excited to meet you
You could imagine yourself joining this team and enjoying our ClimatePartner culture? Then have a look at our open job positions and find out how you can get in touch with us.