CDP's new environmental rating puts more emphasis on climate and biodiversity
January 26, 2022

CDP (Carbon Disclosure Project) has revised its rating methodology and expanded the climate action and biodiversity field.
CDP has become one of the most important environmental ratings for companies, with institutional investors in particular using its assessments. The international non-profit organisation makes the environmental and climate action commitment of companies and municipalities transparent and rates them according to a standardised scheme. More than 13,000 organisations participated last year. The climate questionnaire of the CDP rating has now been expanded to include questions on biodiversity, which is thus given even more weight.
Biodiversity as a new topic in the climate questionnaire
Biodiversity, or biological diversity, is generally defined as the variety of life on Earth in all its forms. It includes the number of all species, their genetic variation and the interaction of these life forms in complex ecosystems. If CDP is now expanding the questionnaire to include criteria on biodiversity, it emphasises the growing importance of the topic and makes clear what responsibility companies have here.
According to a UN report published in 2019, of the estimated eight million species living worldwide, around one million are threatened with extinction - many within the next few decades. In June 2021, the European Union (EU) therefore adopted a Biodiversity Strategy under the EU Climate Change Act, which aims to ensure that the world's ecosystems are restored, resilient and adequately protected by 2050. The World Climate Summit in Glasgow at the end of 2021 also emphasised the enormous importance of functioning biodiversity and called for increased measures to this end.
Biodiversity has also long been an important to ClimatePartner, which is realised through the development and support of appropriate carbon offset projects that contribute to the protection and conservation of biodiversity. Projects to protect forests, coastal areas or bodies of water ensure that the diversity of species existing in them are  preserved.
ClimatePartner as a holistic provider in the climate sector
ClimatePartner has renewed its official cooperation with CDP for 2022, continues to be an accredited CDP Climate Change Consultancy Partner and can support companies in their CDP reporting. With our many years of experience, we can help companies lay the foundation for comprehensive climate action management: From developing a strategy, to defining science-based climate targets, to analysing potential climate-related risks. These elements, in addition to full reporting of emissions, are essential for successful participation in CDP, and are complemented by specific consulting services. Furthermore, we are an official accredited solution provider for Science Based Targets (SBT).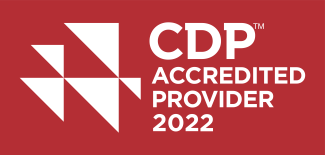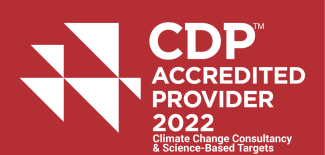 Companies participating in CDP can submit their responses from 11 April to 27 July. Further details can be obtained here.