Founder's Story of ClimatePartner
It's hard to imagine now but twenty years ago, the climate crisis wasn't top of mind in the public consciousness. 
Al Gore's Inconvenient Truth had yet to hit cinemas and few among us were filling our reusable totes with eco-friendly products—if there even were any to be found on store shelves. So when Moritz Lehmkuhl asked his parents for a €5,000 loan to start his own corporate climate action company, they hesitantly cut him a cheque.
Friends shook their heads: he had a lucrative career in investment banking at his fingertips and he wanted to throw that away for some obscure green niche?
But Moritz was convinced not only of the severity of the problem, but of the incredible instruments available to solve it. At the time, he was managing an EU-funded project and developed strategies for how companies could get involved in climate action. His passion convinced a few major delivery companies to consider, and ultimately, offer carbon neutral delivery—and he glimpsed not only a nascent market appetite for sustainable solutions, but an opportunity to have an impact.
He set up shop in a Munich apartment with a roster of three clients, taking orders by fax and offering handmade carbon neutral labels for their products. His vision started to take shape: staff numbers grew and in 2011, a former classmate from economics school, Tristan A. Foerster, came onboard with a shared title of CEO and Co-Founder.
Tristan had become disenchanted with the world of consulting and wanted to work on something that was bigger than a paycheque.
Having "learned to recycle before I could walk" he says, it was a natural fit—the two seeing eye to eye on values and business matters.
They worked seven days a week, driving door-to-door to meet with potential clients and ClimatePartner grew large enough to relocate to two conjoined apartments in a drafty, turn-of-the-century building. But every chill and late night felt worth it to them: "we always believed it would work one day," says Moritz.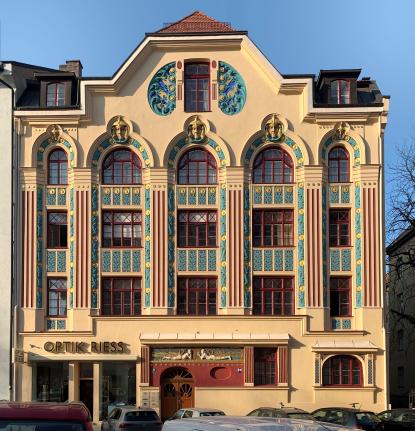 "We always believed it would work one day," says Moritz.
For nine years they repeated "I think something is happening in the markets"—and around 2015, something really was.
The EU had mandated that every large business record a carbon balance sheet and this meant corporations needed their supply chains to follow suit. Small and medium sized enterprises were ClimatePartner's strong suit, and so, after years of being hung up on, the phone started to ring.
Then, a watershed moment in 2018: what Tristan refers to as the "Greta Thunberg effect." Suddenly, the rooms were full at Tristan's public presentations, the audience eager and engaged in finding solutions to the climate issue. People were talking—finally—about what he and Moritz had seen all along.
The "aha" moment in public consciousness had arrived. Companies understood it was time to do better and as pioneers in the market with the expertise, ClimatePartner met the moment.
Services grew: a full package of solutions were developed, integrating digital solutions. 
Almost twenty years since Moritz asked his parents for a humble loan, more than 500 ClimatePartner employees are spread across offices in Europe and North America and his roster of three clients has grown to more than 6000 companies spread across 60+ countries.  

Moritz says, "I want to live in a world where I will be able to go to any supermarket in the world and see climate neutral products on the shelf. I want my kids to know it is possible to create change, that they can and should be part of the solution." Tristan adds, "Innovation and action are the only way out of this. We are working hard to continue to be catalysts for change and improve lives across the globe—in the areas that are most harmed by climate change. I want my kids to grow old in a post-carbon era world, where they can breathe cleaner air, take part in green jobs and simply walk out onto the street without noise from combustion engines. It is within reach. Moritz and I have always believed that."
Moritz Lehmkuhl, CEO and Founder
Moritz came across the topic of climate action in 2003. At that time, he was managing an EU-funded project and developed a concept on how companies can get involved in climate action. In 2004, he became self-employed in this field and founded ClimatePartner in 2006. Moritz Lehmkuhl holds a degree in Business Administration (University of Münster), is a post graduate student of Harvard University and the Indian School of Business and was awarded the title of Young Global Leader by the World Economic Forum in 2010.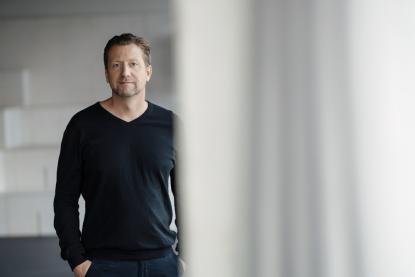 Tristan A. Foerster, CEO and Co-Founder
Tristan has been the Managing Director of ClimatePartner since 2011. The economics graduate (Freiburg, Paris) was the personal assistant of Roland Berger and advised banks and insurance companies. He has experience in the business development of online service providers such as Lycos Europe as well as in the internationalisation and marketing of be2's online dating service in more than 30 countries. Tristan Foerster has founded a number of online media and e-commerce start-ups, among them PriceCrash AG.