Carbon neutral company
Consistently assuming responsibility
---
In April 2023 we introduced ClimatePartner certified. It stands for mandatory emissions reduction and transparency of the whole corporate climate action strategy.
In addition, we offer companies the opportunity to make a financial climate contribution. With this solution, companies that support climate projects can make their important contribution to global climate action visible to the public.
We no longer make claims about carbon neutrality. However, the carbon neutral label remains available to our existing customers until the end of 2023. During this transitional period, you will still find references to carbon neutrality on our website.
---
Carbon neutral company

–

what does this mean?
Every company causes carbon emissions, which further boost the greenhouse effect. Climate action means recording all emissions in order to continuously reduce and avoid them. It is consistent to offset all unavoidable emissions with a carbon offset project. The effect on the global climate thus remains neutral overall and the company becomes carbon neutral.
A survey conducted by PwC 2015 on climate protection and consumer behavior showed that environmentally friendly behavior is an important criterion for 80 percent of Germans when deciding on a company. Awareness of climate protection among the population is increasing, and many of them see companies as being particularly responsible.
---
Keep up to date with climate action

Climate action news and insights
Expert updates on regulations and what they mean for your company
Exclusive invitations to training and events

 

Sign up for newsletter now
---
How does your company become carbon neutral?
Calculate carbon
The basis for climate protection is always your carbon balance. All emissions are recorded in it, for example caused by:
heating
stream
business trips
employee approach
paper consumption
... and other factors.
The data is easily captured in our cloud-based software. It can also be used to map complex corporate structures, such as several locations at home and abroad. We have over 12 years of experience in countless customer projects from various industries - our consultants will be happy to assist you.
Reduce and avoid carbon
The carbon balance shows you which greenhouse gas emissions you can easily reduce and which you can avoid in the long term. A few examples: conversion to green electricity, video conferences instead of business trips, rail instead of domestic flights, etc. Another advantage in the reduction of emissions: you save money in many ways.
Offsetting carbon
All unavoidable emissions are offset by a carbon offset project. All projects of our portfolio are certified according to international standards. We will be happy to help you select a project that fits your company and your communication strategy. This will make your company carbon neutral and allow you to use the "carbon neutral" label.
Would you like advice or further information? We look forward to receiving your message via our contact form or by phone.

 
Success stories of our customers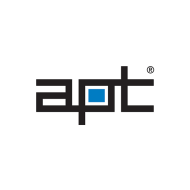 The production of aluminium is very energy intensive and contributes significantly to climate change, making up 3% of direct carbon emissions globally.