Our combined projects – bringing together local and global impact

From planting trees to restoring peatlands and protecting our oceans
Would you like to get involved in international climate action while also supporting native ecosystems? With our combined projects, we bring together funding for international, certified climate projects with additional support for nature conservation projects – usually directly in Europe. To enable this, ClimatePartner can put together a project package through which you support two projects. You make a financial contribution to a certified climate project, and for every tonne of CO2 saved by your funding, a nature conservation project is supported – often more local such as in Europe.

Climate change affects us all and the consequences are visible all over the world. It is therefore important to support nature conservation projects based in developed regions like Europe, as well as the vital work done in other parts of the world. Our nature conservation projects protect natural habitats such as the ocean, native forests, peatlands, and Alpine regions, or contribute to the transformation of agricultural land.
Supporting such projects represents a voluntary commitment in addition to your company's ongoing climate action. Accordingly, these projects do not issue Verified 
Emission Reductions. To enable our customers to support these projects and still meet the requirements of our solutions, we combine them with certified climate projects.
 
The benefits of your additional support for nature conversation projects
Contributing to the United Nations' Sustainable Development Goals (SDGs)
The SDGs are a globally recognised benchmark for measuring the positive effects of climate projects. The additional commitment of supporting a nature conservation project also has positive effects that can be measured using the SDGs. For example, regional tree planting contributes to SDG 15 "Life on Land" by strengthening forests, which are important habitats for many different animal and plant species. Peatland restoration contributes to SDG 13 "Climate Action" because peatlands store large amounts of carbon and thus have a stabilising effect on our climate.
What nature conservation projects does ClimatePartner offer?
Tree planting projects
Tree planting is an important measure against climate change. Forests are among the most important carbon sinks on the planet and have many other positive aspects. Forests are home to an enormous diversity of species. They filter rainwater and thus contribute to clean groundwater. They also protect against erosion, avalanches, and floods. However, the increase in weather extremes such as heat, prolonged drought, and storms poses a great threat to forested areas. It is therefore important to protect our forests by reforesting and making them more resilient through forest conversion.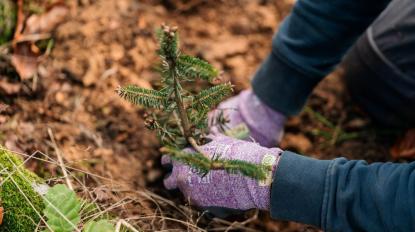 Biodiversity projects
Forests, peatlands, and meadows: Intact ecosystems sequester carbon and are home to many animal and plant species. Additionally, they ensure an optimal water balance on the land, making it easier to mitigate the influence of droughts or floods. That is why nature conservation is essential. Projects such as the renaturation of moors and streams, or the planting of hedges and flowering strips, create a near-natural state in areas that have been converted for agricultural use by humans in the past.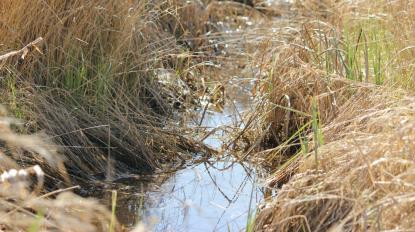 Projects for healthier soils through regenerative agriculture  
Healthy, fertile soils with a high proportion of humus form the foundation for a species-rich flora and fauna and are the basis for healthy food and clean groundwater. These projects aim to make the soil naturally more fertile again through regenerative agriculture, increasing biodiversity and thus contributing to a successful agricultural transition. Through the build-up of humus, carbon is removed from the atmosphere and fed into the soil. Our soils are one of the world's most efficient carbon sinks.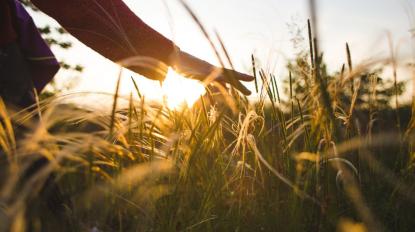 Project to protect oceans from ocean-bound plastic
This project is an example of a global initiative. Here, we collaborate with Plastic Bank, an organisation that aims to intercept plastic waste before it can enter the ocean. Especially in developing countries, the infrastructure for proper plastic disposal is often lacking. This is where the project takes place. Plastic Bank members collect plastic waste and exchange it at collection centers for money and benefits such as meal vouchers, education, and health insurance. The project not only protects the environment but also creates prospects for people affected by poverty in developing countries.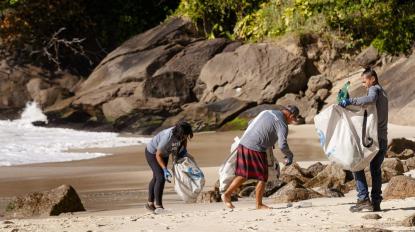 Do you have any questions or are you interested in supporting a combined project? We are happy to hear from you. Contact us