Carbon neutral food
Encouraging consumers to drive climate action
In April 2023 we introduced ClimatePartner certified. It stands for mandatory emissions reduction and transparency of the whole corporate climate action strategy.
In addition, we offer companies the opportunity to make a financial climate contribution. With this solution, companies that support climate projects can make their important contribution to global climate action visible to the public.
We no longer make claims about carbon neutrality. However, the carbon neutral label remains available to our existing customers until the end of 2023. During this transitional period, you will still find references to carbon neutrality on our website.
---
Carbon neutrality for food - the challenge
To control carbon emissions and gradually reduce them is an important part of the climate action journey of a company. For the large retail chains, most emissions are caused in the supply chain and are out of reach to them. This is where the small and medium producers can convince the respective trading companies: presenting their product carbon footprints, they contribute to more clarity on the corporates' footprint – or make it even easier by already offering carbon neutral products. 
What ultimately counts, however, is the consumer's opinion. They are paying more and more attention to sustainability and make their purchasing decisions accordingly. Then factors such as regionality and fair trade play a central role, as does the carbon footprint. 
Carbon neutral food - what does that mean?
For carbon neutral food, we calculate the carbon emissions throughout the life cycle of your product. This includes emissions caused by raw materials, production, distribution, processing and packaging of your product plus end-of-life. In order to make the product carbon neutral, these emissions are offset through certified carbon offset projects. 
The ClimatePartner label with its tracking ID is transparent and has a high recognition within the whole food and retail industry. Via the tracking URL associated with the ID, customers can find out about the supported carbon offset project, the calculated emissions, the certifiers of the project and the already realized carbon reductions. 
How can this also be implemented in your products? Give us a call and we will be happy to show you.
Success stories of our customers

Mindful Chef has always been committed to mindfully sourcing ingredients to empower people to live healthier lives since its inception in 2015. Since 2020, ClimatePartner has been working with Mindful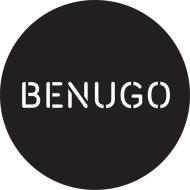 Benugo started out in 1998 as a small café and has grown to a well-known catering business with over 50 locations across the UK.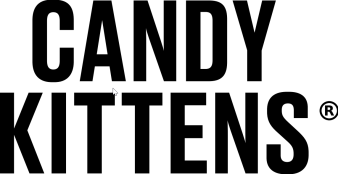 Candy Kittens is a conscious confectionery company based in the UK that creates ethical and sustainably sourced treats, offering a range that is all vegan, free from palm oil, and made with natural
Our offer for food producers and retail chains
Advice on a holistic climate protection strategy
Carbon footprint for your products
Carbon footprint for your company
Advice on how to reduce your emissions
Carbon offsetting of your emissions
Third-party verfied label (the registry management process of the carbon credits is certified by TÜV Austria)
Transparency through Tracking ID and QR Code
Communication and marketing support
Selection from more than 400 certified carbon offset projects with the highest international standards (e.g. Gold Standard)
Supporting carbon offset projects
You decide which projects you support for carbon offsetting. We always have various projects available worldwide, from forest protection or wind power to biomass or clean cooking stoves. 
Take a look at our portfolio or contact us directly, we will suggest suitable projects for you!