COP15: Understanding the relationship between biodiversity and business
January 16, 2023

After a two-year delay, the Kunming-Montreal Agreement was adopted at the UN Biodiversity Conference (COP15) in December 2022. This serves as the basis for the new Global Biodiversity Framework (GBF), which is already considered a milestone because of its broad agreement between countries. 
In the agreement, 196 countries commit to halting and reversing the loss of biodiversity by 2030. In the fight against global warming, this global goal is on par with the 1.5 °C target in terms of global economic impact and environmental significance. To achieve this goal, countries must revise their national biodiversity strategies and action plans. The agreement sets measurable targets and implements mechanisms for monitoring countries' progress. 
Strong support from the international community and the ambitious nature of the targets show that a paradigm shift is slowly taking place. Biodiversity conservation can no longer be seen as a secondary, less important challenge compared to the climate crisis. Both issues are inextricably linked and must therefore be considered together.
The most important results of COP15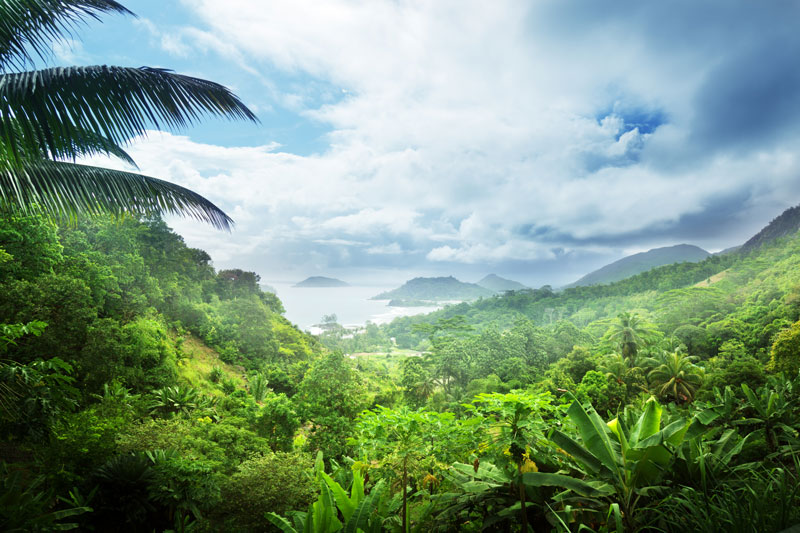 With the 30x30 target, at least 30% of the world's land, freshwater, and oceans should be protected by 2030. It also aims to restore 30% of degraded ecosystems.
The role of Indigenous peoples and local communities, as well as the contributions of indigenous and traditional territories, to achieving this goal has been officially recognised. Their rights are to be respected. 
A financial package to support global conservation efforts, especially in countries of the Global South, was adopted.
Under the Global Environment Facility (GEF), $30 billion of additional support have been planned annually until 2030.
Governments will be required to abolish subsidies that harm nature.
The agreement calls for reducing the ecological footprint of food systems in particular, as well as halving food waste and pesticide use
Large corporations and financial institutions will be required to monitor, assess, and transparently disclose the risks, interdependencies, and impacts on biodiversity from their operations, supply and value chains, and portfolios.
What do the results of COP15 mean for companies?
Risks related to climate change are now ranked as the top category of global risk. According to the World Economic Forum, biodiversity loss is also the third biggest risk to the global economy. While many companies are already working to reduce their greenhouse gas emissions and offset unavoidable emissions, few are looking at their impact on nature. However, the Kunming-Montreal Agreement shows that awareness of planetary boundaries has finally arrived on the global political stage, sending an important message to businesses as well. COP 15 and the implementation of its decisions will significantly impact how companies position themselves and do business in the future.
Companies were much more present at COP15 than at previous conferences. It was surprising how many companies favoured making reporting on nature mandatory. The new GBF provides clear direction for business and finance: 
1. legal requirements for the protection of biodiversity are necessary 
The COP15 targets encourage governments, large multinational corporations, and financial institutions to assess, monitor, and disclose their biodiversity risks and dependencies. This data should also be made available to consumers so that they can make informed purchasing decisions. In addition, companies are to be obliged in future to draw up short-, medium-, and long-term action plans  and to record progress.
Various standards formulate concrete requirements and guidance for companies, the content of which is oriented towards the objectives of COP15. The International Sustainability Standards Board (ISSB) will therefore include environmental data in its disclosure standards. The Taskforce for Nature-related Financial Disclosures (TNFD) and the Science Based Target Network (SBTN) will also present new standards in 2023. 
2. "Nature Positive" must be defined 
Nature Positive means halting and reversing the loss of natural areas so that species and ecosystems can recover. Many companies already use this claim in their communication. So far, however, there is neither a scientifically sound definition nor a set of measurements, rules, or certifications that define Nature Positive. This is important, however, to avoid greenwashing.
Together with associations, NGOs, and science, companies now have the chance to define the term and model its real-life implementation.
3. agriculture and downstream industries are held accountable
Agricultural practices are the main cause of land-use change and the ecosystem degradation that often accompanies it. Therefore, several GBF targets specifically address the agricultural sector. This also includes downstream sectors such as the food, beverage, sports, cosmetics, and fashion industries.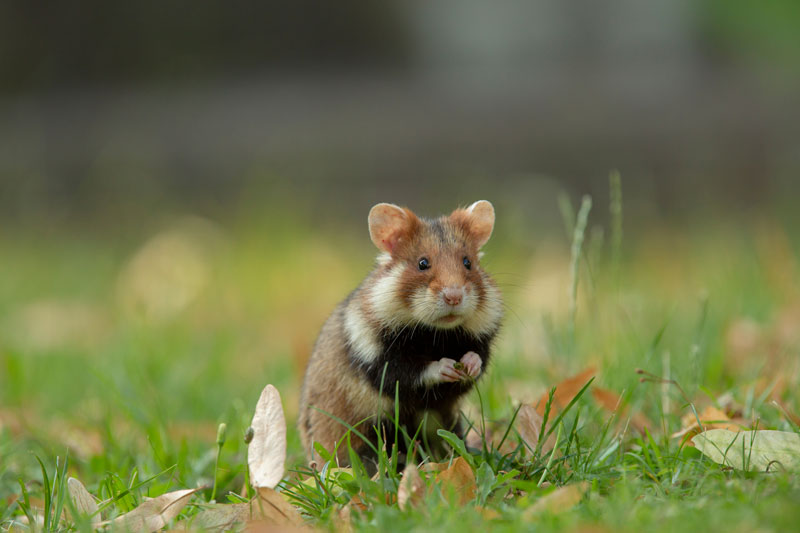 To achieve the 30x30 target, the use of pesticides and highly hazardous chemicals should be significantly reduced, land managed in harmony with the ecosystem, and the consumption of resources and subsequent waste management be made sustainable. In addition, it should be ensured that the harvesting and trade of wild species are implemented "sustainably, safely and legally". The "fair and equitable use of genetic resources" will also be important for companies in these areas.
Profound change is needed to operate within planetary boundaries
While clear action plans are being drawn up for climate protection, companies must also urgently address biodiversity. Without protecting nature, the source of our livelihoods, the Paris Climate Agreement is meaningless. To meet planetary challenges, the global community and business must put biodiversity on an equal footing with climate protection. In this regard, the risks posed by threats to biodiversity to a wide array of areas, including the economy, health, and food security, are similar in severity to those of climate change.  As a first step, businesses can learn to understand their impacts, interdependencies, and risks related to biodiversity. Based on this, they can develop science-based plans and initiatives to reduce their impacts using the SBTN and TNFD frameworks.  
Assessment and disclosure will create fair competition among companies, increase accountability, engage investors, strengthen consumer interests, involve all actors in supply chains, and help ensure the rights of Indigenous peoples and local communities.
In climate action, disclosure is shown to lead to action. Access to the right information on biodiversity will also help governments, investors, businesses, and consumers and ultimately accelerate the transition to a nature-friendly economy. Both positive and negative business impacts are now recognised, and either rewarded or penalised accordingly.
To protect biodiversity and the climate, it is essential that all stakeholders work together:  governments, businesses,  environmental groups,  and international organisations. This requires a fundamental shift in cooperation, production, and communication. Some companies are already leading the way and working according to circular economy models. These must be implemented across the board. 
Time is running out - for climate protection and for biodiversity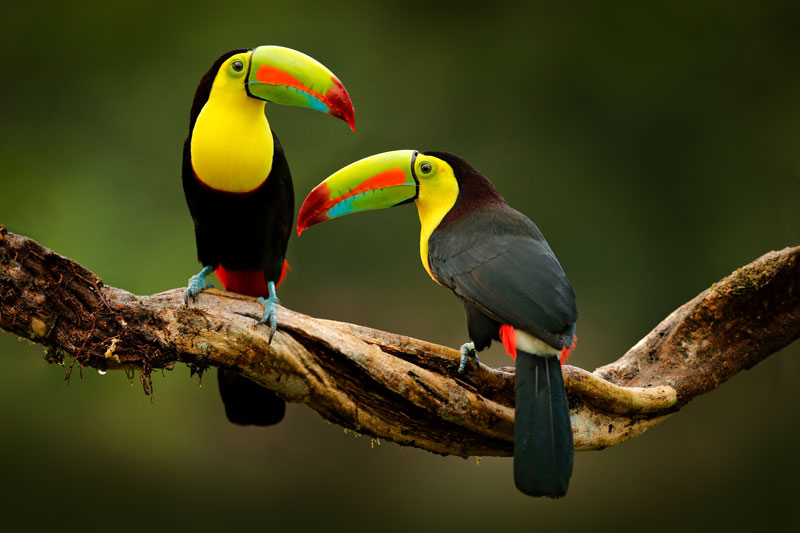 ClimatePartner welcomes the 30x30 target, while simultaneously reminding you that - based on scientific findings - not only 30%, but at least 44% of the land must be protected to preserve biodiversity. In addition, as in climate protection, the issue of urgency must not be neglected when protecting biodiversity. The WWF's "Living Planet Report 2022" states that wildlife populations have declined by an average of 69 % over the last 50 years. In food production, the overall decline in species is 75 % (animals and plants). The risk of species extinction is increasing at a rate unprecedented in human history. Measures must therefore be implemented promptly. 
This is precisely why the agreement represents an important milestone for the conservation of our natural world. Biodiversity has never been so high on the political and economic agenda. At the same time, there is a risk that it will be undermined by slow implementation and a failure to mobilise promised resources. Moreover, there is no binding mechanism to hold governments accountable when targets are not met.
Take the first step
Companies that already implement measures to protect nature strengthen their own resilience in the long term and make a visible contribution to overcoming the global climate crisis. Many of our climate protection projects promote and protect biodiversity and foster progress towards the 17th Sustainable Development Goal. By investing in these projects, you are already taking the first step. 
Employee education also contributes to change, as it is a sustainable investment in the protection of our planet and its creatures. Create knowledge transfer, learn more about sustainability, and register yourself and your employees today free of charge for our School of Sustainability!