New opportunities and challenges for climate action in 2022
February 25, 2022

Ambitious climate action is more important than ever, as stated in the latest Global Risks Report. Big steps are needed to ensure that we are on the right track towards net zero and the goals for reducing carbon emissions on a global scale are reached by 2030. The pressure on companies to act, to comply to regulative requirements and to communicate accordingly is increasing.
Key opportunities and challenges for companies:
1. COP26 sets the framework for more corporate climate action
Even though the World Climate Conference COP26 at the end of 2021 produced few tangible results, it did bring clarity to voluntary climate action.
It specified the remaining open points for regulating emissions trading in accordance with the Paris Climate Agreement. Article 6.4 now defines how emission credits are traded within the framework of private-sector cooperation. As the boundaries between the mandatory and voluntary markets are now defined and recognised, companies have more clarity - an important motivation for more voluntary climate action.
UNO INO, an expert network for holistic sustainability consulting, sees these overarching policies for many companies as starting points for their sustainability and climate strategy. Companies' ambitions are increasing, and many are acting early. They see sustainability and climate action as both an opportunity and an investment in their future.
2. New legislation accelerates comprehensive reporting on carbon emissions
This year marks the beginning of the deadline for many companies to prepare for upcoming regulatory requirements. Several mandatory measures will be passed giving climate action more strategic importance – not only with country-specific legislations, but also internationally.
For companies operating within the EU, the Corporate Sustainability Reporting Directive (CSRD) will replace the previous EU directive on reporting of non-financial activities (Non-Financial Reporting Directive, NFRD). It will apply for the first time to reporting for financial years beginning on or after 1 January 2023, introducing extensive reporting obligations, especially for the accounting of carbon emissions. Reporting on and managing CO2 emissions will become a central element of a company's business strategy and will feature in their annual reports.
Further regulatory requirements are expected in the area of supply chains. In increasingly more industrialised countries, companies must have an overview of their supply chain CO2 emissions and be able to influence them. Supply chains are a key area of ESG focus, being a large source of emissions as well as a large percentage of operating costs, and also susceptible to the risks inherent in climate change, a report by EY finds. In all stages of the production of goods, it will be a matter of measuring emissions, reducing them, offsetting unabated emissions and reporting the results.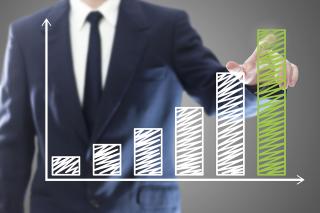 3. Reporting standards and new definitions by CDP & Co expand
The CDP will also expand its reporting requirements on environmental and climate action aspects, giving greater weight to topics such as land use and biodiversity. This confirms the importance of increased biodiversity protection, as implemented in projects for forest conservation, keeping marine waters clean or planting mangroves in coastal waters.
Clarity and guidance on how companies can meet the growing demands and set up climate action strategies comes from the new Net Zero Standard, published by the Science Based Targets Initiative (SBTi). It provides the guidelines and tools for companies to set science-based net zero targets.
Greenhouse Gas Protocol, the most widely used carbon accounting standard, also adds another supporting document. The land sector and removals guidance will provide more frameworks for accounting agricultural products.
At the same time, work will continue for the international standard on carbon neutrality ISO 14068. For the first time, a binding definition of the term and all requirements for its use will be formulated. ClimatePartner is also represented in the working group drafting the standard.
4. Reliable and comprehensive data drive CO2 savings and climate action impact
Legislative initiatives and standardisations will help to give security and certainty for measures by companies. However, they presuppose that their decisions are made based on up-to-date, accurate and detailed information on the respective CO2 emissions.
According to a BCG survey published in October 2021, 96% of companies have set targets for reducing their CO2 emissions. However, only 11 per cent have achieved their targets because they lack the relevant information on total emissions.
Therefore, carbon accounting and meaningful, robust carbon footprint reports are increasingly becoming the deciding factor in how climate action is assessed and recognised to achieve targets.
This applies not only to legal requirements, but increasingly also in the context of trade relations and qualification requirements for suppliers, or as an assessment benchmark in the financial sector. Here, so-called sustainability-linked loans already use the reduction of carbon emissions as a factor for better credit conditions.
With all these expansions, it becomes apparent that carbon accounting based solely on financial data - so-called spend-based accounting - is unlikely to be sufficiently informative in most cases. Financial data alone does not allow to derive reduction measures for those areas that are considered emission hotspots. Therefore, actual consumption data should always be the first choice for a meaningful and robust carbon footprint.
5. Standards and certification bodies expedite more transparency for carbon offsetting and CO2 savings
The increased willingness to protect the climate requires a clear understanding of the steps and methods used to make this work. Organisations such as ICROA or TSCVM have been working on this for a long time and plan to increase education around carbon neutrality, reduction and offsetting and the corresponding market in this and the coming years.
One challenge for providers or developers of carbon offset projects will be to generate additional demand for high-quality, certified projects and, at the same time, to keep the corresponding portfolios available and expand them. After all, the regulatory measures, updates of the certification standards such as VCS or Gold Standard, market initiatives and transparency requirements are bringing a significant qualitative increase in carbon offset projects.
Project operators, intermediaries, and climate action service providers will document activities in the respective projects with even greater transparency and timeliness than previously done. They will also invest more in the development or promotion of new project technologies to harness technological opportunities such as Carbon Capture and Storage, but also concepts such as bamboo as a wood alternative in pulp production.
6. Communicating the impact of green claims and climate action
Public understanding and acceptance of companies' climate action measures will depend on clear, informative, and transparent communication. Information must be verifiable, and the goals and methods should be disclosed, as listed in latest law decisions and guidance by governmental institutions.
The EU Green Claims Law, expected to be published in Mar 2022, aims to provide a binding template for this. Companies making "green claims" should substantiate them using a methodology to assess their impact on the environment. Currently, the law still focuses heavily on issues around CO2 emissions, while other environmental aspects are more in the background. A final formulation and weighting of the issues is still pending.
In the UK, the Competition and Markets Authority (CMA), issued a guidance on making environmental claims in September 2021 already. The paper, which the UK Advertising Standards Authority (ASA), also aligns with, sets out six principles that environmental claims must follow:
Be truthful and accurate

Be clear and unambiguous

 

Not omit or hide important information

Only make fair and meaningful comparisons

Consider the full life cycle of the product or service

Be substantiated
This means that environmental claims should be specific. Vague or generic statements of environmental benefit – such as 'environmentally friendly', 'eco', or 'sustainable' – are more likely to be misleading. Carbon neutrality claims also should state the reduction and the offsetting strategy, including information about the scheme (which should be based on recognised standards and measurements, capable of objective verification). In addition, brands should share sustainability information off-pack and online. And also, claims based on a specific part of a product's life cycle should say so. Regardless whether they are based on a specific part of an advertised product's life cycle, or part of a business's activities – it should be clear which aspect they refer to.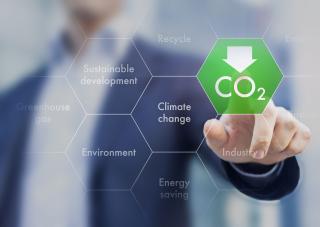 7. Millennials drive climate action from within organisations
Employees and job candidates also influence companies from within organisations. Purpose and values are becoming the centre career choice, particularly among the millennials, as latest research from Deloitte, Pew Research Center and LinkedIn finds. Climate action is increasingly at the top of the list. To be able to attract and retain people as current and future talents, companies themselves must examine their activities and orientations even more.
People's conviction has a deep impact on companies. Initiatives for more social responsibility or the support of local environmental projects are in strong demand and supported by employees, and the trend is growing. In contrary, companies begin to answer this demand by offering education and training in climate action as part of their employee development programs.
8. Companies are strengthening climate action
All the developments listed above show that companies will be able to build on clearer standards, more concrete requirements and be able to leverage the opportunities that lie within increased climate action. In a survey of more than 1,000 participants at the Climate Action Summit in November 2021, the majority of companies confirmed that they will further strengthen and expand their climate action strategy from 2022 onwards. Reducing corporate emissions ranked first followed by complying with increased requirements for suppliers and business partners. In third place was the expansion of carbon accounting to further product groups and business areas. Even though market requirements from business partners, suppliers or even investors have a strong influence on companies' climate action strategies, the biggest influencing factor is that they must actively contribute to climate action.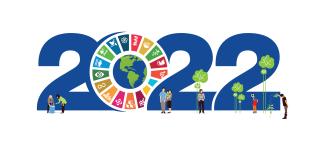 For more in-depth information on climate action strategies please check out ClimatePartner's Deep Dives Academy at www.climatepartner.com/en/academy.